Modern Foreign Languages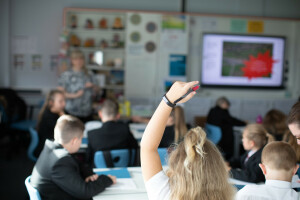 All pupils have an opportunity to study a foreign language throughout their time at Ysgol Treffynnon.  All pupils study French at Key Stage 3 can continue with French up to GCSE. The emphasis in all MFL lessons is on practical skills that will be of use to pupils if they are in contact with French or German speaking countries.
All lessons are taught in the foreign language and learning through the use of games, songs, CDs and DVDs to motivate and help the pupils to learn. The Department also makes good use of the Internet, subscribing to several languages websites which provide online activities. We believe that it is also an important function of our Department to introduce pupils to the culture and customs of our European neighbours. In alternating years, pupils all have the opportunity to go to either France or Germany.