Engineering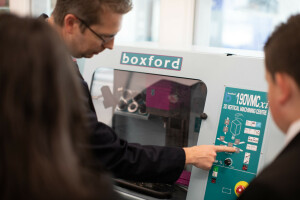 Engineering
Students can opt to take the WJEC Level 1/2 Vocational Award in Engineering at Key Stage 4.
Engineers can have a major impact on our world. Their achievements have improved the quality of our everyday life from buildings and transport to how we enjoy our leisure time. Our society needs products and solutions that work but also meet a wide range of different needs.
This course is a gateway to a career in Engineering. It will provide a grounding in the engineering design process, machine skills, engineering maintenance, information interpretation, as well as a wide range of other engineering processes and principles.
Throughout the course pupils will complete a series of projects in which they will gain the necessary skills in order to produce products with accuracy. Pupils will develop both their practical skills, as well as competence in Computer Aided Design. Assessment takes place through internally assessed manufacturing and design units, and an externally set exam covering materials, processes and the effects of engineering achievements on every-day life.