Business Studies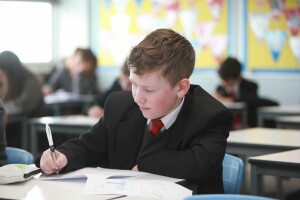 This brand new GCSE specification introduces learners to the business world, empowering them to develop as commercially minded and enterprising individuals.
Learners will have the opportunity to develop a wide range of skills, enabling them to use business information critically, to develop arguments, to make justified decisions and to prepare them for further study and career pathways.
This course is delivered in two units:
Unit 1: Business World – assessed by a written paper (2 hours) and contributes 62.5% of the overall grade.
Unit 2: Business Perceptions – assessed by a written paper (1.5 hours) and contributes 37.5% of the overall grade.
Both units assess content from all six topic areas, so learners will be required to draw together knowledge, skills and understanding from across the subject content in each assessment.
The six topic areas are:
Business Activity – business ownership, growth, planning
Influences on Business – technology, ethics, environment, economy, globalisation, legislation
Business Operations – methods of production, quality, supply chain, sales process
Finance – sources of finance, revenue and costs, profit and loss accounts, cash flow, financial performance
Marketing – understanding customers, market research, marketing mix,
Human Resources – recruitment, training, motivation
Together, these areas of business provide a valuable insight to the world of business, offering learners a rewarding, stimulating and inspiring start to their future careers as either an employee or employer.
These units will be supported with the use of real life scenarios and case studies in class, outside speakers from the business world as well as visits to industry.
Please ask Mr Earnshaw or Mrs Holmes for details.