Transition week off to a great start!
Transition week off to a great start!
27 Jun 23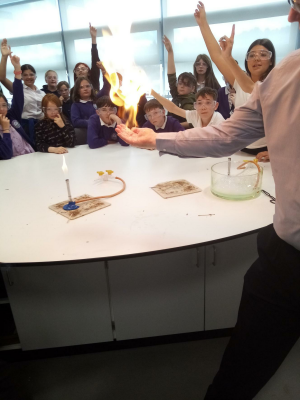 Great couple of days in school for Year 6!
We have thoroughly enjoyed meeting our new cohort of year 7's that are joining us in September! It has been a great opportunity for the children to spend some time in school getting to know their new routine and what the school day looks like. There has been some amazing activities going on! In English lessons, we played a murder mystery game in which the children had to find the suspect who killed Dracula at the book club. The children were discussing their ideas using their professional voices, building their inference skills and were absolutely fantastic getting into character! Lots of practical activities in DT, Music and PE and they all got to meet the new mathscot! See some photos below from their science lessons! All the teachers thoroughly enjoyed getting to know the children and we are looking forward to them all starting in September!