Year 6 Head off to Glan Llyn!
Year 6 Head off to Glan Llyn!
28 Jun 23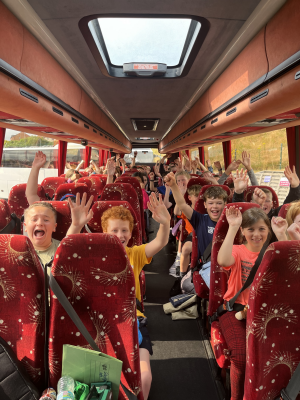 Year 6 Glan Llyn Residential 2023!
We have waved off many of our year 6 cohort and some current year 7's this morning as they head off on their adventure to Glan Llyn. This residential trip is to support the transition to secondary school and provides a valuable opportunity for students to get to know each other, their form tutors and teaching staff. During the residential a wide variety of activities will be available from rock climbing and kayaking to ten pin bowling and raft making! There will also be a variety of team building challenges that will enable them to work together to develop both skills and confidence! Updates will be provided on the dedicated twitter account YTGlanllyn23. Have a fantastic time everyone! They were certainly excited this morning!!
Glan Llyn 2023 Photo Gallery
Please see a selection of photos from the 2023 trip below. For all the photos and video's check out the Twitter page @YTGlanLlyn23